Everyone's different, and each of us will have different requirements and abilities when it comes to exercising. This ranges from having an old injury or a medical condition that requires special exercises, or having a phobia that influences where and how you can work out.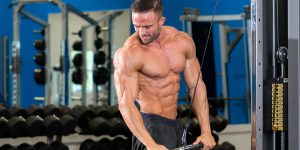 Personal trainers develop a customized workout plan that suits your specific goals and objectives. Personal trainers don't use the one-size-fits-all routines that you would typically find in a magazine or book. A personalized plan will be tailored to meet your needs, goals, the capacity of your physical condition, and your medical background. Your trainer can make various recommendations on the program in case you have a bad back or other injury.
Helping You Set Realistic Goals
Whether it's weight loss, hulk-like strength, or cheese grater abs, everyone wants to reach their goals as soon as possible. However, some goals aren't always achievable right away, and if you don't hit them within the time-frame you'd have liked, it's easy to get discouraged and backslide.
Personal trainers help their clients set realistic and achievable goals that only require you to put in the effort and be committed. They will work to keep you focused on your goals so that you don't lose track. For instance, if you want to achieve a bikini body for the summer holiday, doing 100 crunches a day alone just won't cut it for your abs. You'll need to alter your diet and eat the recommended foods, perform a combination of weight training and cardio exercises, target the right muscles, and create a timeline for executing your fitness plan.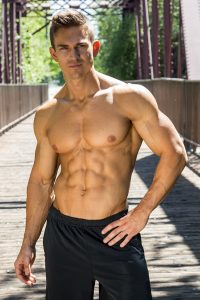 Your personal trainer will also be helpful if you want to achieve more specific goals. This is perfect if you want to train for a specific event, or need to reach a given level of fitness before you're able to complete a specific goal or achievement. For example, if you plan on running a marathon in a few months, hiring a personal trainer will put you on the right track to make sure you finish the marathon. For some great tips on goal-specific fitness routines, make sure to follow Caliber Fitness on Twitter.
Keeping You Accountable
How many times have you promised yourself that you'll wake up the next morning, go to the gym, and complete a full hour of working out before you get ready for work, only to wake up and decide to continue sleeping for the extra hour? Well, that's why having a personal trainer is important.

One of the greatest benefits of having an online personal trainer is staying accountable. A great personal trainer will not only keep you accountable for your exercises, but also your nutrition and lifestyle. And since we tend to be more invested in the things we pay for, you will be making yourself more accountable for the dietary, exercise, and lifestyle changes you make by spending your money to hire a trainer.
Unofficial Support in Other Areas of Life
A trusty personal trainer will not only help you get into a better shape, but also help you achieve success in other areas of your life. In your fitness journey, the habits you'll form, the lifestyle philosophy you'll adopt, and the mindset you'll develop in the process as you learn and interact with your trainer will translate into an improved spiritual, mental, and emotional well-being.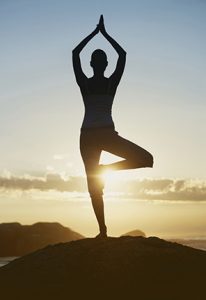 With the right mindset and motivation, you'll be more likely to reach new heights in your workplace or business, overcome obstacles that might be holding you back, and deepen your relationships. Aside from being experts on exercise, personal trainers are great motivators, and can give you the extra push to pursue more. Get the career you've always wanted, form closer connections with the people around you, reach your full potential, and experience more overall happiness with your life.